Injury Lawyer in Edmonton, AB
Written by Joseph A. Nagy, Edmonton Injury Lawyer
Joseph A. Nagy, Personal Injury Lawyer
Mission Statement
My name is Joseph A. Nagy, and I am an Edmonton injury lawyer. I represent people who have been injured in motor vehicle accidents in central and northern Alberta.
I win the best possible compensation for my clients from insurance companies. When I represent you, I will be your powerful ally, protect you, ease your stress and financial hardship, and obtain the best possible compensation for your personal injury, whether at settlement or trial.
Contact Joseph A. Nagy
If you need an Alberta injury lawyer, find out how I can help you. Call (780) 760-4878 or contact me, Joseph A. Nagy, Edmonton injury lawyer, to schedule your free consultation. I will meet with you personally.
My offices are conveniently located in the heart of Old Strathcona at 7904 Gateway Boulevard NW, Edmonton.
Free consultation. Free parking. Be sure to check out my free Injury Client Resources.
Joseph A. Nagy
Injury Lawyer
What to Ask During Your Free Consultation
To help you prepare for your free consultation with Edmonton injury lawyer Joseph A. Nagy, download this guide. You can enter answers, delete questions you don't need, and add your own questions. Then check out these Client Resources Joseph A. Nagy has prepared to help you deal with insurance companies and the legal process.
Testimonial

Joe was professional and was very helpful after my accident. His explanations of what I could expect were clear and understandable. I would not hesitate to recommend him to my friends.

L. Blair

June 28, 2018

Read More Testimonials
Contact Joseph A. Nagy
Injury Lawyer
Schedule your free consultation with
Joseph A. Nagy
Personal Injury Lawyer Edmonton
Call (780) 760-4878 or complete this contact form.
Testimonials
Find Us on Facebook
#EdmontonInjuryLawyer

#JosephANagy

I encourage everyone to drive safely while traveling on the highways this long weekend. The unfortunate part of my job as a personal injury lawyer is hearing the stories of individuals and families whose lives have been ruined by negligent drivers. Here are some tips to help keep you safe.

1. Be patient. Do not pass vehicles on the highway unless it is safe to do so.
2. Do not drive intoxicated.
3. Have respect for other drivers.
4. If you are tired, pull over to a safe area and catch a nap.
5. Pay attention to other vehicles on the roadway and be prepared to take action if a collision is about to occur. Passive inattention can cause you to lose critical seconds of reaction time.
6. Do not drive excessively fast.
7. Ensure trailers are properly connected.
8. Respect speed limits in construction areas.
9. Ensure young children are properly restrained in child seats.
10. Stay off your cell phone and for heavens sake NO TEXTING WHILE DRIVING!

Enjoy your holiday. Don't regret it. ... See MoreSee Less
The two people who laughed are assholes. This is important information. A lot of people have died on highways.
Yes there are lots of neglictful drivers out there! Mayb do the road test on hyways n passing in order to get their hraduated drivers! Ive seen how many people passing on the double yellow line!! Near collisions!! Absolutely crazy!!! Something needs to b done!
Let's hope your not needed, but you know people, stay safe everyone
Hope people listen to this not long ago lost a friend to one of Edmonton's lawyers drinking and driving .. so everyone needs to be responsible so innocent lives like hers don't end!!🤦🏽‍♀️😣
Load more
Follow Us on Twitter
Joseph A. Nagy, Injury Lawyer. Proud to be a sponsor of the 7th Annual Brain Matters Charity Golf Tournament, Thursday, 15 August 2019 from 11:30 AM to 9:00 PM (MDT)
Sherwood Park, AB
https://t.co/eXKt8IqJXF
Twitter feed video.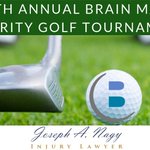 Help Support The Magic of Ability
Presented by the Brain Care Centre, Spinal Cord Injury Alberta, and the Paralympic Sports Association.
Joseph A. Nagy, Edmonton Injury Lawyer, is pleased to be the Entertainment Sponsor for this event. https://t.co/LUtPRDqnRs
#MagicofAbility
Twitter feed video.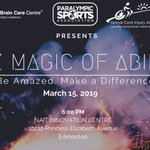 Load More...
Latest Injury Lawyer Blogs by Joseph A. Nagy
Joseph A. Nagy, Edmonton Injury Lawyer | Legal Practice
I am an Alberta injury lawyer. My offices are in Edmonton, in the heart of Old Strathcona. I represent injury clients throughout central and northern Alberta.
My clients are injury victims. I do not work for insurance companies. My injury clients have been hurt in motor vehicle accidents.
As an experienced injury lawyer, I have successfully handled cases involving just about every type of injury, from brain injuries and paraplegia to quadriplegia and fatalities. I also have experience with all types of motor vehicle accidents, from vehicle vs pedestrian collisions to multi-vehicle highway collisions.
I meet personally with my injury clients and pride myself on being their powerful ally in seeking the compensation they deserve for their personal injuries. I have successfully resolved thousands of personal injury cases.
If you have suffered a personal injury and need the help of a proven, experienced injury lawyer, I invite you to call (780) 760-4878 or contact me, Joseph A. Nagy, to arrange a free consultation.
Joseph A. Nagy
Injury Lawyer